Since teaming up with DJ Miles back in 2010, we have learnt a lot about tea and infusions!
We currently have over 30 to choose from, all specially selected for their quality and taste, including our house blend, especially created for the Tea Room.  Mr Miles Tea Room Blend is a combination of Assam, Kenya and Rwandan teas to give a strong, full flavour.  Served everyday, it is a customer favourite.
Brewing your cuppa is a bit of an art.  The perfect results come from a combination of the right amount of tea leaves, the right temperature of the water and right amount of time to brew and this all depends upon the tea or infusion you are making. 
For a small tea pot (tea for 2) we recommend using one tea bag or one heaped tea spoon of leaves and to brew to the following:
Black Teas – 100⁰ C water, brew for 3-5 minutes.
Green Teas – 80⁰ C water, brew for 3 minutes.
White Teas – 80⁰ C water, brew for 2-3 minutes.
Herbal & Fruit Infusions- 100⁰ water, brew for 3-4 minutes.
If you are making a pot for more than 2 people increase the quantity of bags or leaves accordingly.  If you like it strong add an extra tea bag or extra leaves.  Don't be tempted to brew for longer as this may result in a bitter-tasting cup.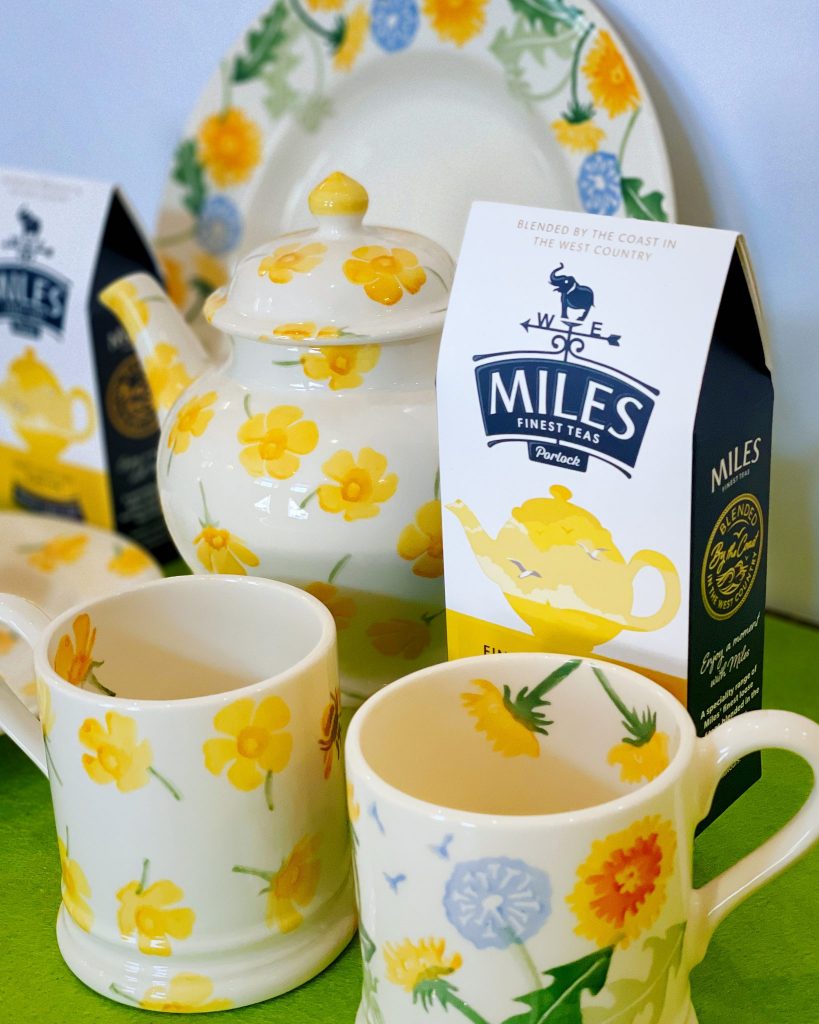 Visit our Online Shop to see our full range of Teas and Infusions