We have our very own Neuhaus Neotec coffee roaster in house.
We roast small batches of coffee every day to ensure that we have the freshest coffee possible for the best taste.
Our intelligent roaster allows us to have a specific program for each type of coffee ensuring we get the best results from each bean.
Our vast range of coffees from around the world, means we have something to cater for every taste.  From fruity or smoky to spicy or chocolaty we are sure you'll find something you love.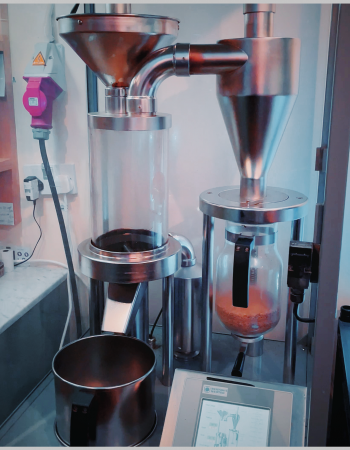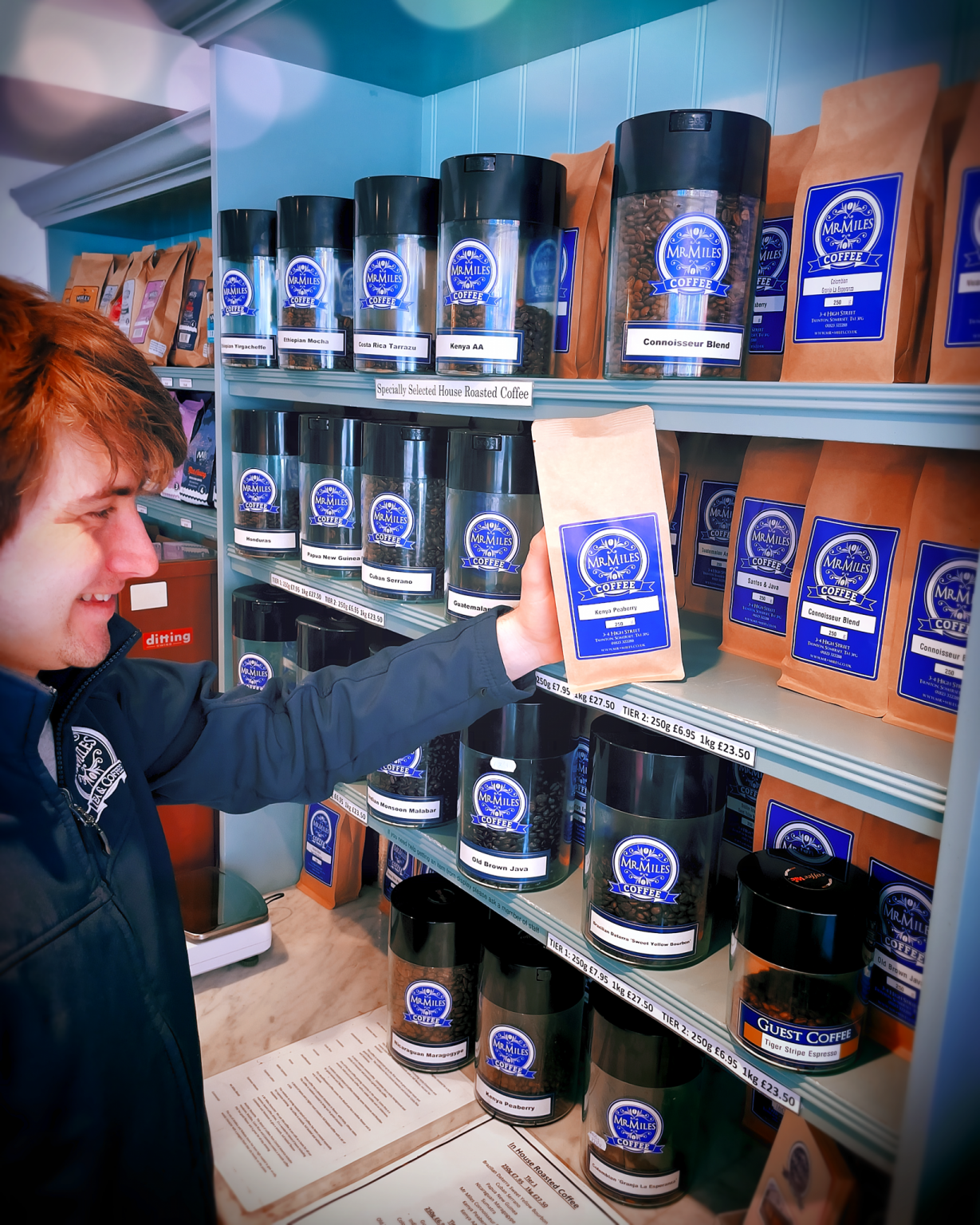 We can roast up to 1kg of beans at a time with a dedicated program for each bean.
We put green beans in hopper at the top of the machine.  As we start the roast the beans will drop in to the roasting chamber.  Hot air is pumped in to the chamber at around 195 degree C.  The outside of the bean, the husk, will come off and float in to the waste jug at the side.  The beans will swell and start to make a cracking sound.  This is what we call the first crack.  At this point we increase the temperature and roast to the desired level, light, medium or dark. 
The roasting process takes around 6-7 mins per batch.  Once the desired level is reached the beans drop out in to the cooling jug.  We need the cool the beans rapidly to stop the cooking process.  Once cooled the beans are sealed in air tight bags.  The beans need a further 48 hours to develop before we get the great coffee flavours.
Visit our Online Shop to see our full range of Coffees