Our team at Mr Miles is very diverse including experienced chef's and front of house staff, baristas, graphic designers, media creators and kitchen apprentices.  We are just like a family who help each other out to make sure we can be the best we can be and deliver the best experience possible.
We currently have a compliment of 30 staff working a mix of full time and part time roles.
We'll update this page when we have vacancies, so keep checking if you would like to join the Mr Miles family.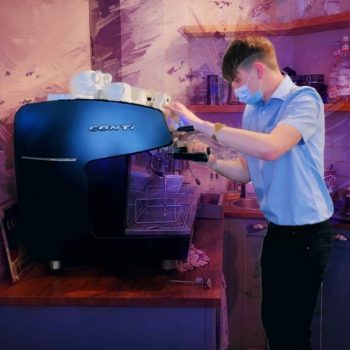 We are looking for a motivated individual to join our busy Front Of House team, working 5 days a week (to include weekends). Experience is an advantage but you must be willing to learn. This is a permanent position.

To apply please send your CV to: jobs@mr-miles.co.uk and include your availability throughout the week.

By applying for this position you consent to Mr Miles collecting you personal information for the purpose if this application only.  Your details will be kept for a period of 6 months and then destroyed.  We will not share or sell your details with any third party.